Fitbit smartwatches are known for their excellent fitness-tracking features and stylish designs. However, they can be a bit pricey for some. The good news is that there are legitimate ways to get your hands on a Fitbit smartwatch for free or at a significantly reduced cost.
Here, we'll explore 10 Secrets to Snag a Free Fitbit Smartwatch. So, keep reading this article to know all the hidden methods to get a smartwatch.
10 Secrets to Snag a Free Fitbit Smartwatch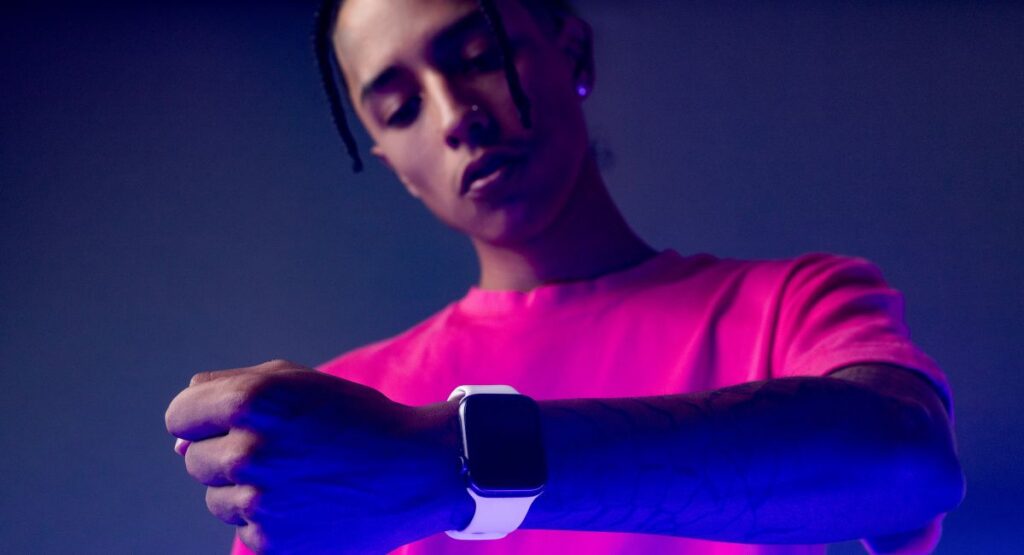 If you are wondering how can you get a smartwatch for free then you have come to the right place. Here, we've shared all the genuine and hidden methods to help you get a smartwatch for free.
Here are the 10 secrets to get a Free Fitbit Smartwatch
1. Contests and Giveaways
Keep an eye on Fitbit's official website, social media channels, and tech blogs for contests and giveaways. Fitbit occasionally runs promotions where you can enter and have a chance to win a Fitbit smartwatch for free.
2. Referral Programs
Fitbit often has referral programs where you can earn discounts or even a free smartwatch by referring friends and family to purchase Fitbit products. Check their website for details on current referral programs.
3. Health Insurance Partnerships
Some health insurance companies have partnerships with Fitbit. They offer discounts, incentives, or reimbursements for members who use Fitbit devices to stay active and healthy. Contact your insurance provider to see if they offer such programs.
4. Employee Wellness Programs
If you're employed, inquire whether your workplace has a wellness program that includes fitness trackers. Many companies provide Fitbit devices to their employees as part of their health and wellness initiatives.
5. Trade-In Programs
Fitbit occasionally runs trade-in programs, allowing you to exchange an old fitness tracker or smartwatch for a discount on a new Fitbit device. Keep an eye out for such offers on their website.
6. Special Occasion Gifts
Consider requesting a Fitbit smartwatch as a birthday or holiday gift from your loved ones. It's a valuable and thoughtful present that can help you on your fitness journey.
7. Holiday Sales
Keep track of holiday sales events like Black Friday and Cyber Monday. Fitbit often offers substantial discounts on their products during these times. It's an excellent opportunity to get a Fitbit at a reduced cost.
8. Educational Discounts
If you're a student, teacher, or part of an educational institution, check if Fitbit offers educational discounts. Some institutions have partnerships with Fitbit that can make their products more affordable for students and educators.
9. Credit Card Rewards
Certain credit cards offer rewards, cashback, or installment payment plans. You can use these features to make purchasing a Fitbit smartwatch more budget-friendly. Check with your credit card provider for any available perks.
10. Product Testing and Reviews
Fitbit occasionally invites users to test their products or write reviews in exchange for a discounted or free device. Keep an eye on their official website or social media channels for these opportunities.
Wrapping Up
This article is all about 10 Secrets to Snag a Free Fitbit Smartwatch. while Fitbit smartwatches are an investment in your health and fitness, there are ways to obtain one without breaking the bank. By exploring these ten strategies, you can increase your chances of acquiring a Fitbit smartwatch for free or at a significantly reduced cost.
You can also read more about Fitbit Smartwatch. If you have any questions regarding the smartwatch then feel free to ask in the comment box. For more information, visit the official website of the Fitbit Support page
FAQ's 10 Secrets to Snag a Free Fitbit Smartwatch
How much do Fitbit smartwatches typically cost?
The price of Fitbit smartwatches varies depending on the model and features, but they can range from $100 to $300 or more.
Can I really get a Fitbit smartwatch for free?
Yes, it is possible to get a Fitbit smartwatch for free through various methods, such as contests, giveaways, referral programs, and health insurance incentives.
How often does Fitbit run contests and giveaways?
Fitbit runs contests and giveaways periodically. The frequency may vary, so it's a good idea to check their official website and social media channels for updates on such promotions.
Do Fitbit smartwatches come with warranties?
Yes, Fitbit smartwatches typically come with limited warranties, covering manufacturing defects.
How often does Fitbit release new models, and do they offer discounts on older models when new ones are released?
Fitbit releases new models periodically. When new models are introduced, there may be discounts or promotions on older models. It's a good time to look for deals on the previous generation of Fitbit devices.