Are you a cycling enthusiast looking for the perfect companion to track your rides and enhance your performance? worry not, this article is the best guide for you.
Here, we have compiled a list of 9 Best Garmin Watches For Cycling in 2023. These watches combine advanced features, accuracy, and durability to meet the needs of cyclists at every level.
Whether you're a casual rider or a professional athlete, these Garmin watches will provide you with the data and insights you need to take your cycling experience to the next level.
9 Best Garmin Watches For Cycling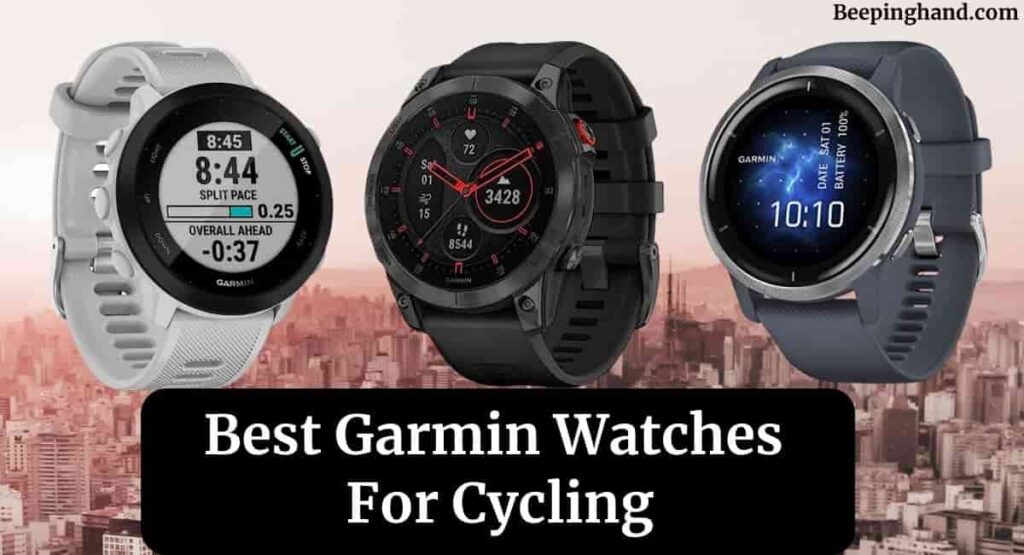 If you are searching for Garmin Watch for Cycling then your search is over now. Here, we've listed the Top 9 Garmin Watches for Cycling here. So, make sure to read this review guide completely.
Consider before Buying Garmin Watches For Cycling
Before buying the Garmin watch for cycling, there are several factors to consider. These factors can help you make an informed decision and choose a watch that best suits your needs. Here are some important considerations –
Features of Garmin Smartwatch:
Evaluate the features offered by the Garmin watch. Look for features like GPS tracking, heart rate monitoring, advanced performance metrics, compatibility with cycling sensors, built-in maps, and turn-by-turn navigation. Consider which features are essential for your cycling activities.
Battery Life:
Check the battery life of the watch. Longer battery life is preferable, especially for longer rides or multi-day cycling trips. Consider whether the watch offers extended battery modes or the ability to recharge using solar power.
The durability of Smartwatch:
Cycling can be a demanding sport, so ensure that the Garmin watch is durable and built to withstand outdoor conditions. Look for watches with rugged construction, water resistance, and resistance to shock and impact.
Display and Interface:
Consider the display size, readability in different lighting conditions, and ease of use of the watch's interface. A clear and intuitive display is crucial for easy navigation and accessing information while cycling.
Connectivity and Compatibility:
Check if the watch can connect to your smartphone or other devices. Look for compatibility with popular fitness apps, the ability to receive notifications, and the option to sync and analyze your cycling data.
Comfort and Fit:
Consider the size, weight, and design of the watch to ensure it fits comfortably on your wrist. Adjustable straps or different band options can provide a more customized fit.
Price of Garmin Smartwatch:
Set a budget for your Garmin watch purchase. Compare the features and capabilities of different models within your price range to find the best value for your money.
Reviews and User Opinions:
Read reviews and seek opinions from other cyclists who have used the Garmin watch you're considering. Their experiences can provide valuable insights into the watch's performance, accuracy, and overall user satisfaction.
By considering these factors, you can narrow down your options and choose the best Garmin watch for cycling that aligns with your specific needs, preferences, and budget.
1. Garmin Forerunner 745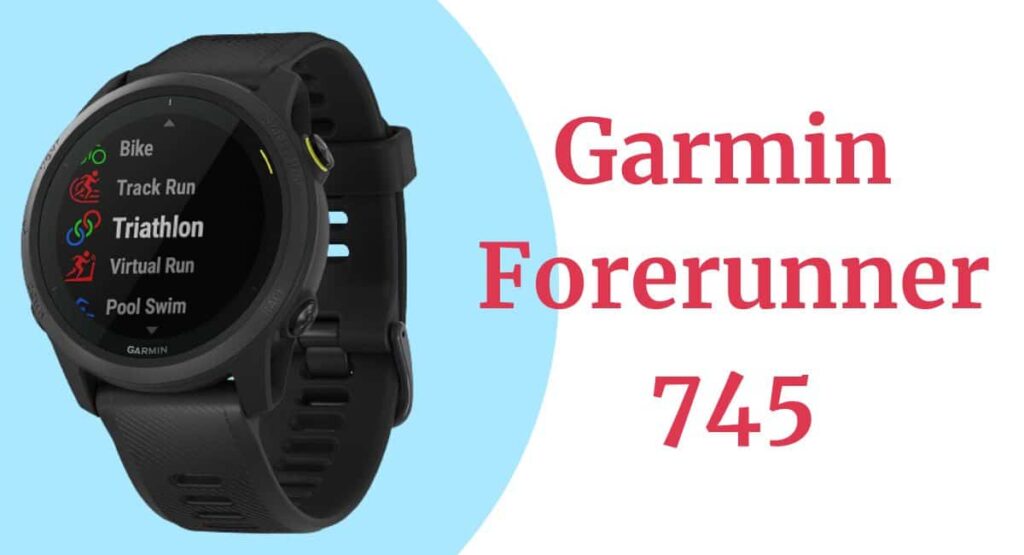 Starting off our list is the Garmin Forerunner 745. With features close to those of the more expensive Forerunner 945, this watch is a great choice for mountain biking. It offers accurate GPS tracking, a variety of cycling modes, and a compact design that fits comfortably on your wrist. Although it has a shorter battery life compared to other models, its affordability and functionality make it an excellent option for cycling enthusiasts.
Features – The Garmin Forerunner 745 is equipped with accurate GPS tracking, wrist-based heart rate monitoring, and multiple sports modes, including cycling-specific modes. It also offers advanced performance metrics, training load analysis, and recovery advisor.
Pros
Accurate GPS tracking
Advanced performance metrics
Compact design
Cons
Relatively shorter battery life compared to other models.
2. Garmin Instinct 2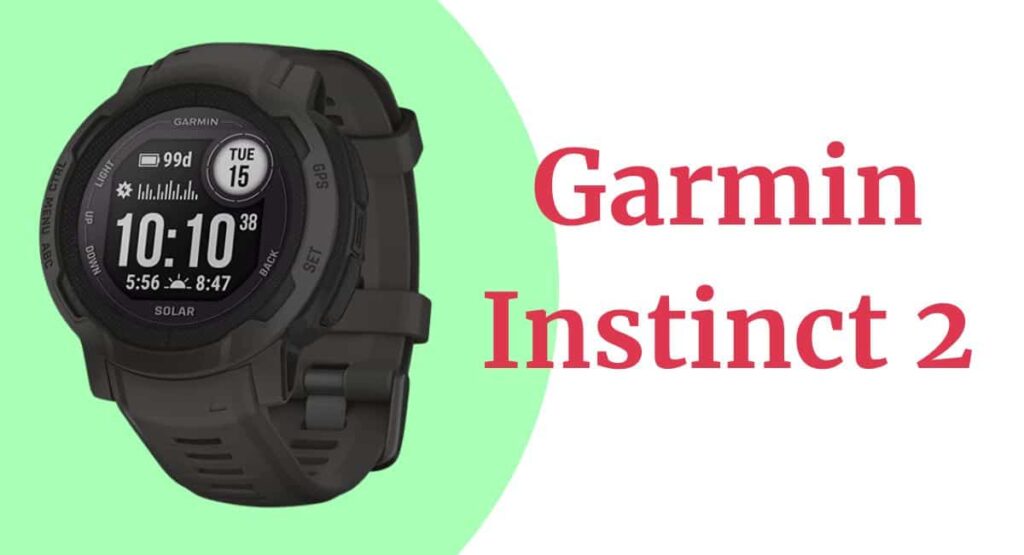 For those seeking versatility, the Garmin Instinct 2 is a standout choice. Boasting the most cycling modes of any Garmin watch, including e-bike modes, this rugged timepiece is perfect for riders who enjoy various cycling disciplines. It features a long-lasting battery, biometric sensors, and a durable construction that can withstand the rigors of outdoor adventures.
Features – The Garmin Instinct 2 offers robust activity tracking, including cycling-specific metrics. It is built to military standards for thermal, shock, and water resistance. The watch also includes a barometric altimeter, GPS, and navigation features.
Pros
Rugged and durable design
Long battery life
Accurate GPS tracking
Cons
Limited touchscreen functionality
Basic display compared to other models
3. Garmin Venu 2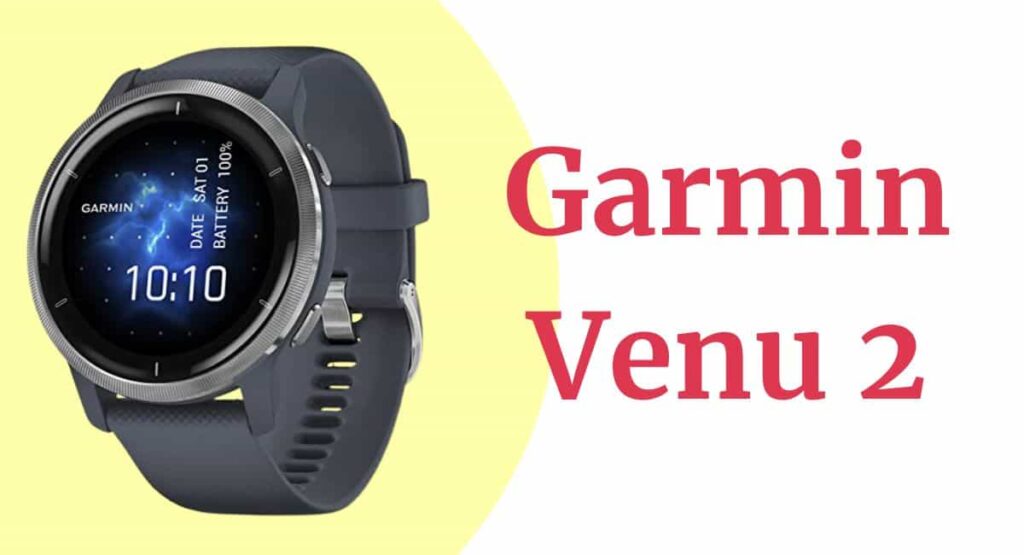 If you prioritize style and user-friendliness, the Garmin Venu 2 is an excellent option. With its touchscreen interface and AMOLED screen, it offers a visually appealing experience. Available in multiple sizes, this smartwatch provides accurate cycling metrics and good battery life. Although it may be somewhat expensive, its premium features and sleek design make it a popular choice among cyclists.
Features – The Garmin Venu 2 features a vibrant AMOLED touchscreen display, advanced health monitoring, and a wide range of fitness tracking features. It includes cycling-specific metrics, and built-in GPS, and supports contactless payments.
Pros
Stylish design with AMOLED display
Advanced health monitoring
Supports contactless payments
Cons
Relatively shorter battery life
Higher price point
4. Garmin Fenix 7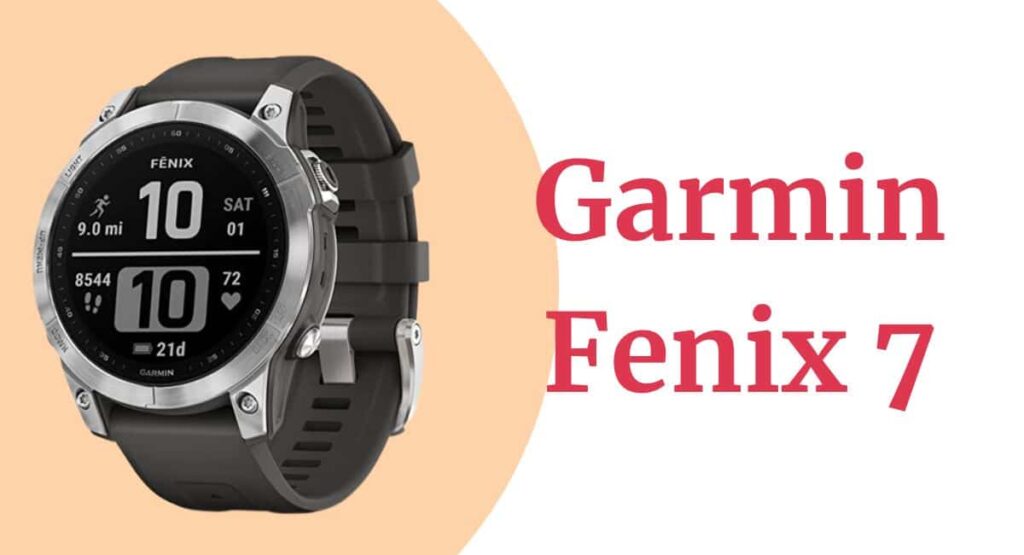 For serious athletes looking for the most accurate smartwatch, the Garmin Fenix 7 is the ultimate companion. It combines toughness with extensive battery life, enabling seven days a week of health and fitness monitoring. The Fenix 7 is designed to withstand demanding conditions and offers advanced features such as navigation and climbing capabilities, making it ideal for cyclists who push their limits.
Features – The Garmin Fenix 7 is a high-end smartwatch designed for athletes. It offers advanced performance metrics, including cycling dynamics and VO2 max estimation. It includes features like built-in maps, navigation, and multi-GNSS support.
Pros
Extensive performance metrics
Durable construction
Long battery life
5. Garmin Vivoactive 4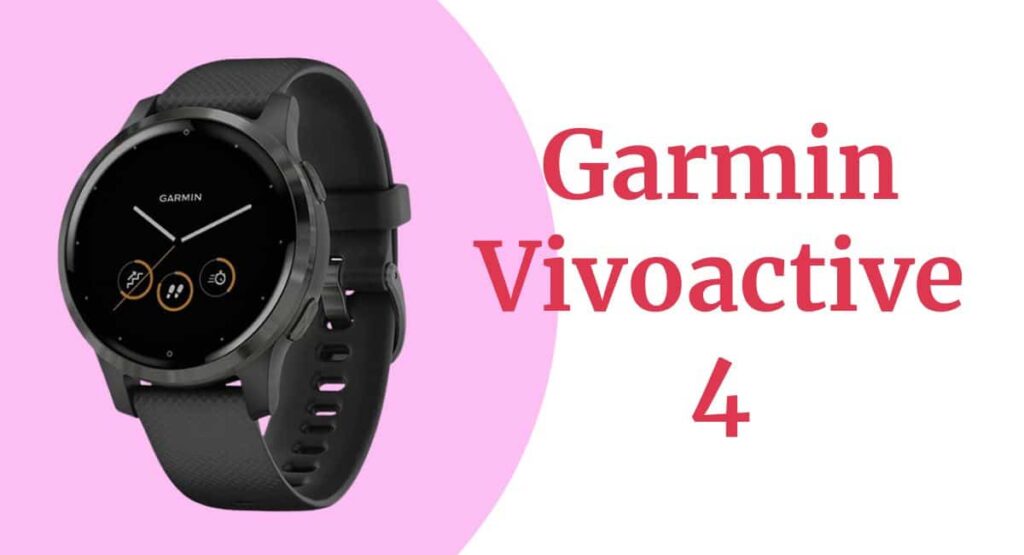 The Garmin Vivoactive 4 strikes a balance between lifestyle and fitness functionality. It offers essential recording of key exercise metrics with minimum fuss, making it suitable for cyclists who want simplicity without compromising performance. This smartwatch provides encouragement to ride further and connects with popular cycling apps like Strava and Komoot.
Features – The Garmin Vivoactive 4 offers essential cycling tracking features, including GPS, heart rate monitoring, and built-in sports apps. It features a touchscreen display, music storage, and smart notifications from your smartphone.
Pros
Touchscreen display
Reliable GPS Tracking
Music storage
Cons
Limited advanced training metrics
Less rugged compared to other models.
6. Garmin Forerunner 45
If you're a cycling commuter seeking an entry-level device with essential features, the Garmin Forerunner 45 is a great choice. With its ability to track rides and times, along with offline music capabilities, it offers a comprehensive package at an affordable price. The Forerunner 45 is a reliable and practical option for those starting their cycling journey.
Features – Garmin Forerunner 45 is a popular running watch with several features that make it a solid choice for fitness enthusiasts. It comes with Built-in GPS, activity and sleep tracker, Adaptive training plans, Body Battery energy level monitoring, and Stress tracking.
Pros
Lightweight and comfortable to wear
Good value for the features provided
Accurate GPS tracking
Heart rate monitoring
Adaptive training plans
Cons
The plastic-heavy build may not feel as premium as more expensive options
It does not offer swim-tracking functionality
7. Garmin Forerunner 955 Solar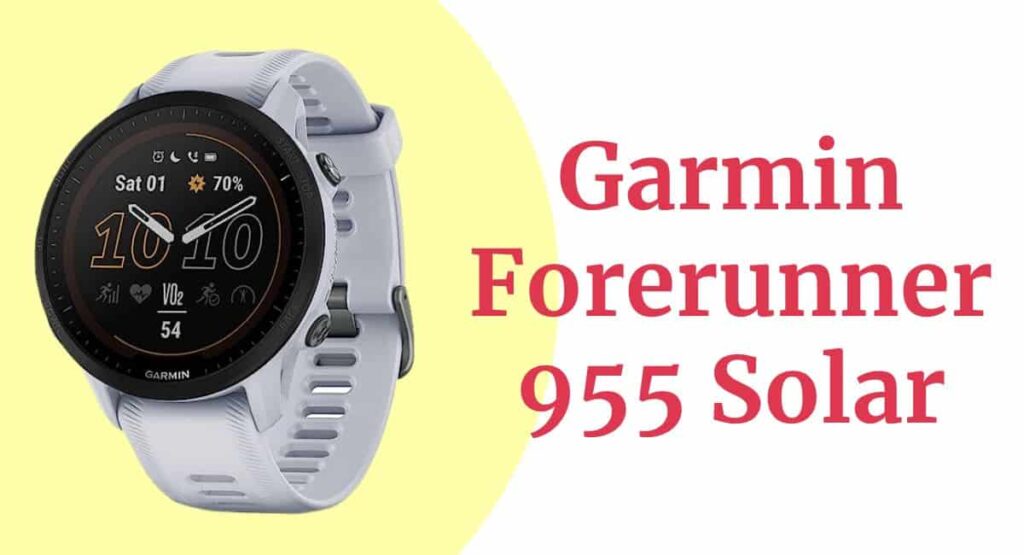 If you desire top-of-the-line features and want everything in one device, the Garmin Forerunner 955 Solar is the ultimate choice. Offering navigation and climbing capabilities comparable to handlebar-mounted computers, this watch is a cyclist's dream. With solar charging technology and advanced tracking features, it ensures you have all the data you need for your cycling adventures.
Features – The Garmin Forerunner 955 Solar is a premium smartwatch with advanced cycling-specific features. It offers solar charging technology, comprehensive performance metrics, navigation, and compatibility with power meters.
Pros
Solar charging
Advanced performance metrics
Compatibility with power meters
8. Garmin Epix (Gen 2)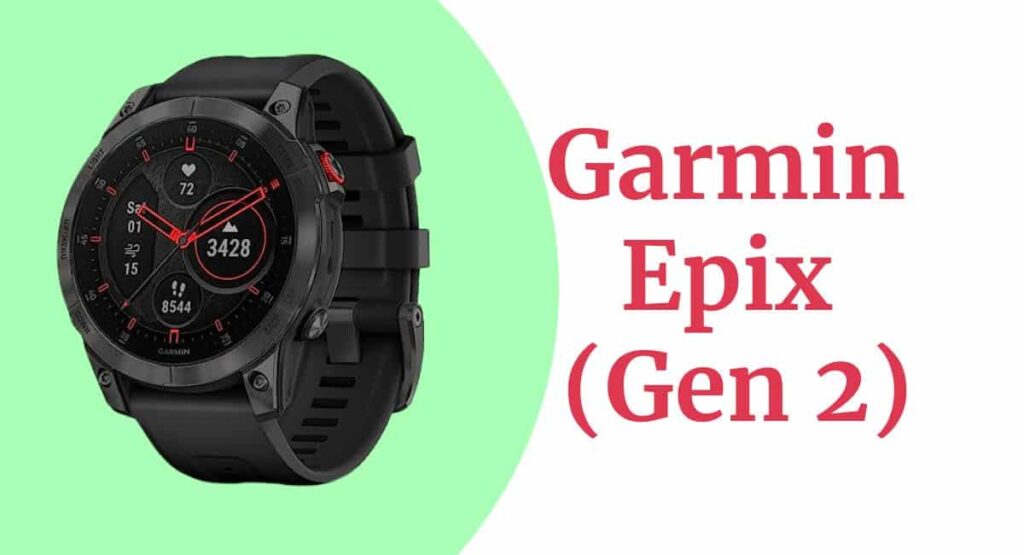 For those who appreciate aesthetically pleasing timepieces and motivational training, the Garmin Epix (Gen 2) is a standout option. With its premium design and comprehensive training features, it combines style with functionality. This watch is perfect for cyclists who value both performance and aesthetics.
Features – The Garmin Epix (Gen 2) combines style and functionality with its premium design and comprehensive training features. It offers cycling-specific metrics, built-in mapping, and advanced navigation capabilities.
Pros
Premium design
Comprehensive training features
Built-in mapping
Cons
Limited app ecosystem
Higher price range
9. Garmin Forerunner 55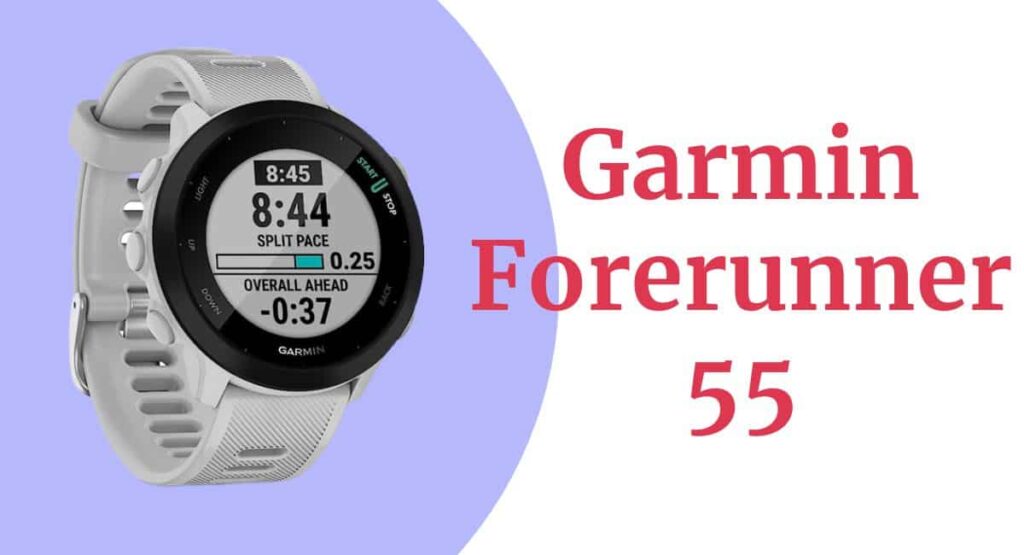 The Garmin Forerunner 55 is an impressive cycling and running watch designed to cater to beginners who are looking to elevate their workout routines. It inherits several features from its predecessor, the Forerunner 45, while also introducing new insights and training capabilities.
Features – Workout Suggestions, Recovery Time Suggestions, PacePro Strategies, Daily Suggested Workouts, and Advanced Running Dynamics.
Pros
Workout suggestions and recovery time recommendations
Well-designed controls
Easy operation during workouts
Affordable pricing
Cons
Absence of music storage
Limited to one size option
How We Selected the Best Garmin Watches For Cycling
When selecting the Garmin watches for cycling, we conducted thorough research and analysis to ensure we recommended the most suitable options. Here's how we selected these watches –
Market Research – We surveyed the current market to identify popular Garmin watches specifically designed for cycling. We looked for models with features tailored to the needs of cyclists, such as GPS tracking, performance metrics, and compatibility with cycling accessories.
User Reviews – We analyzed customer reviews and feedback from cyclists who have used different Garmin watch models. By considering their experiences and opinions, we gained valuable insights into the real-world performance and reliability of these watches.
Product Specifications – We examined the detailed specifications of each Garmin watch, paying close attention to features such as GPS accuracy, heart rate monitoring, battery life, durability, and connectivity options. This allowed us to compare the capabilities of different models.
Brand Reputation – Garmin is a well-known and respected brand in the fitness and outdoor technology industry. We took into account Garmin's reputation for producing high-quality products and providing reliable customer support.
Value for Money – We assessed the overall value offered by each Garmin watch in relation to its price. We considered the balance between features, performance, durability, and cost to determine which watches provide the best value for cyclists.
By combining these factors, we identified the top Garmin watches that excel in terms of cycling-specific features, durability, user satisfaction, and overall performance.
Wrapping Up
This article is all about the 9 Best Garmin Watches For Cycling in 2023. the year 2023 offers an impressive selection of Garmin watches designed specifically for cycling enthusiasts. These watches come equipped with advanced features, accurate tracking capabilities, and durable construction to enhance your cycling experience.
Whether you prioritize performance analytics, rugged durability, or a blend of fitness tracking and smartwatch functionalities, there's a Garmin watch to suit your needs. For any queries, you can also visit the official website of Garmin Support
FAQ's Best Garmin Watches For Cycling
Which Garmin watch has the most cycling modes?
The Garmin Instinct 2 has the most cycling modes of any Garmin watch. It offers a wide range of cycling modes, including biking, road biking, mountain biking, gravel biking, cyclocross, bike commuting, bike touring, e-biking, e-mountain biking, and indoor biking. It also has a long battery life and is equipped with biometric and ABC sensors, making it suitable for those who prefer a more basic sports watch without advanced features.
Which Garmin watch is best for casual cycling?
The Garmin Venu 2 is considered the best Garmin watch for casual cycling. It features a touchscreen, good battery life, and an AMOLED screen. The Venu 2 is available in multiple sizes and offers cycling modes for both outdoor and indoor biking. Although it is somewhat expensive and the heart rate monitor could be improved, it provides a user-friendly experience for cyclists.
What is the best Garmin watch for mountain biking?
The Garmin Forerunner 745 is considered the best Garmin watch for mountain biking. It offers features similar to the more expensive Forerunner 945 model, including ABC sensors and improved GPS accuracy. While it has a shorter battery life compared to other models, it is relatively inexpensive and can track your rides and provide all the data you need.
What is the ultimate GPS smartwatch for cycling?
The Garmin Fenix 7 is considered the ultimate GPS smartwatch for cycling. It comes in different versions (7S, 7, and 7X) with varying case sizes and display options. The Fenix 7 offers advanced cycling functionality similar to Garmin's Edge cycling computers. It has a multi-GNSS chip for GPS tracking, a barometric altimeter, a three-axis electronic compass, and a heart rate monitor. The Fenix 7 supports Bluetooth, WiFi, and ANT+ connectivity, making it compatible with various cycling accessories.