In today's technologically advanced world, smartwatches have become increasingly popular among individuals seeking convenience and connectivity on their wrists. However, after wearing a smartwatch for some time, I made the personal decision to stop using it.
Here, I will share my reasons for Why I Stopped Wearing a Smartwatch and explore the factors that influenced my choice. So, keep reading it.
Why I Stopped Wearing a Smartwatch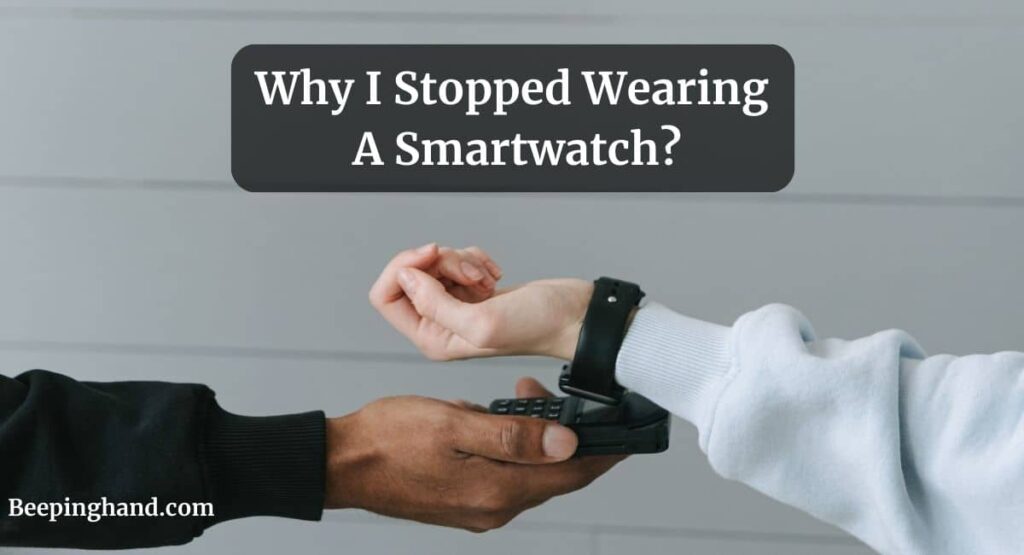 Smartwatches offer a wide range of features and functionalities, including fitness tracking, notifications, and the ability to make calls right from your wrist. They have become popular accessories for tech-savvy individuals and those seeking a more connected lifestyle. However, despite the allure, I found myself gradually becoming dissatisfied with the smartwatch experience and ultimately decided to stop wearing one.
Here are 5 reasons given below –
Constant Notifications and Distractions
One of the primary reasons for discontinuing my use of a smartwatch was the constant influx of notifications and the associated distractions they caused. While notifications can be helpful and keep us informed, having them continuously buzzing on my wrist became overwhelming.
It made it challenging to focus on tasks or be fully present in the moment. I realized that I needed to reclaim my attention and reduce the constant interruptions.
Dependence on Technology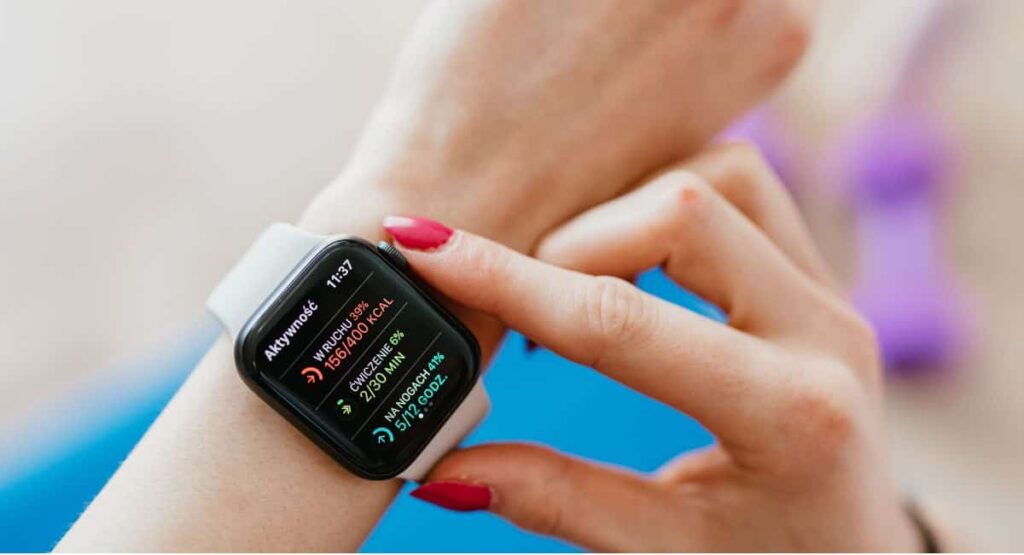 Wearing a smartwatch reinforced my dependence on technology. I felt compelled to constantly check my wrist for updates, messages, and notifications, even in situations where it wasn't necessary or appropriate.
This constant reliance on technology detracted from my ability to be fully present and engage with the world around me. I wanted to regain a sense of independence and break free from the perpetual need for connectivity.
Battery Life and Charging Hassles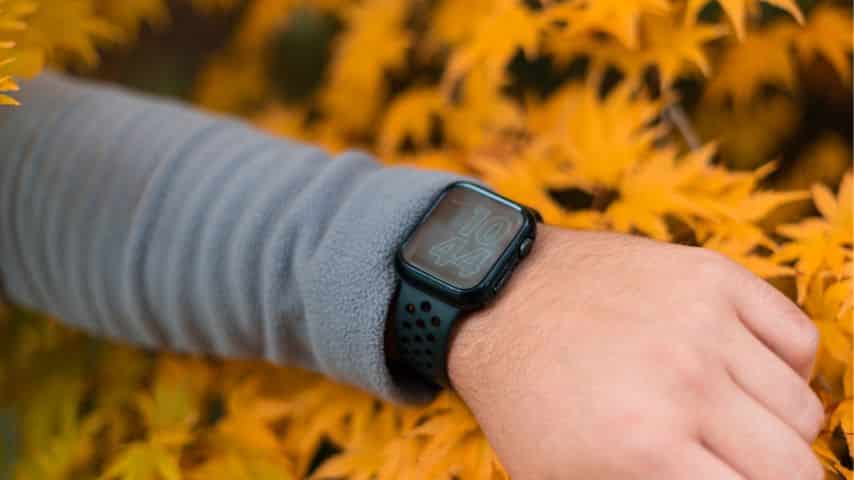 Smartwatches typically have limited battery life, especially when equipped with numerous features. Having to charge the device every day or every few days became inconvenient and time-consuming. It felt like an additional task on my already busy schedule.
Moreover, if I forgot to charge the watch, it would be rendered useless, defeating the purpose of wearing it in the first place. The constant need for charging and the anxiety of battery life became burdensome.
Limited Design Options
While smartwatches have evolved in terms of functionality, the design options have been somewhat limited compared to traditional watches. Many smartwatches tend to have a similar tech-centric appearance, which may not suit everyone's style or preference.
I missed the variety and elegance offered by traditional watches, which allowed for personal expression and complemented different outfits or occasions. I longed for a more diverse range of design choices.
Privacy and Data Concerns
Another factor that contributed to my decision to stop wearing a smartwatch was the growing concern over privacy and data security. Smartwatches often collect personal data, including health and fitness information, location data, and even biometric data. While companies assure users that their data is secure, there is always a lingering worry about potential breaches or misuse of personal information.
This unease surrounding privacy and data security played a role in my choice to distance myself from a device that constantly collected and transmitted personal data.
Also Read: Is it safe to wear Apple watch while sleeping
Negative Effects of Smartwatch?
Here are some negative effects of using a smartwatch –
Radiation Exposure – Smartwatches emit a low level of radiation due to their wireless connectivity. Prolonged and close proximity exposure to this radiation may raise concerns for some individuals.
Skin Irritation – Some people may experience skin irritation or allergies from wearing a smartwatch, particularly if they have sensitive skin or are allergic to certain materials used in the watchband or casing.
Sedentary Behavior – One of the drawbacks of relying heavily on smartwatches for tracking fitness and health metrics is that they can promote sedentary behavior. Users may become too focused on achieving daily step goals without considering other forms of physical activity.
Battery Life and Charging – Smartwatches require regular charging, and some users may find it inconvenient to charge their devices frequently, especially if they are used to traditional watches with long battery life.
Wrapping Up
This article is all about Why I Stopped Wearing a Smartwatch. While smartwatches undoubtedly offer convenience and connectivity, they are not without their drawbacks. For me, the constant notifications, dependence on technology, battery life, and charging concerns, limited design options, and privacy and data concerns outweighed the benefits.
If you still have any questions then feel free to ask in the comment section. You can also read more about Smartwatch
FAQ's Why I Stopped Wearing a Smartwatch
Are all smartwatches the same in terms of notifications?
No, the notification settings and behavior can vary between different smartwatches. Some may offer more customization options to manage notifications effectively.
Can smartwatches help improve productivity?
Smartwatches can provide productivity-enhancing features such as reminders, calendar integration, and email notifications. However, the potential for distractions should be considered.
Do smartwatches track personal data all the time?
Smartwatches track data based on the features and settings enabled by the user. They may collect health-related data, location information, and other user-specific details.
Are there alternative options to smartwatches?
Yes, traditional watches and minimalist wearable devices are popular alternatives for individuals seeking a simpler and less technology-focused approach.
Can smartwatches be used solely for fitness tracking?
Yes, many smartwatches excel in fitness tracking capabilities, offering features such as heart rate monitoring, step counting, and workout tracking. They can be used primarily for fitness purposes without extensive reliance on other smart functionalities.
Is it safe to wear a smartwatch all the time?
Yes, it is generally safe to wear a smartwatch all the time. However, it's important to ensure a comfortable fit, follow proper charging and cleaning guidelines, and be mindful of any skin sensitivities or allergies.